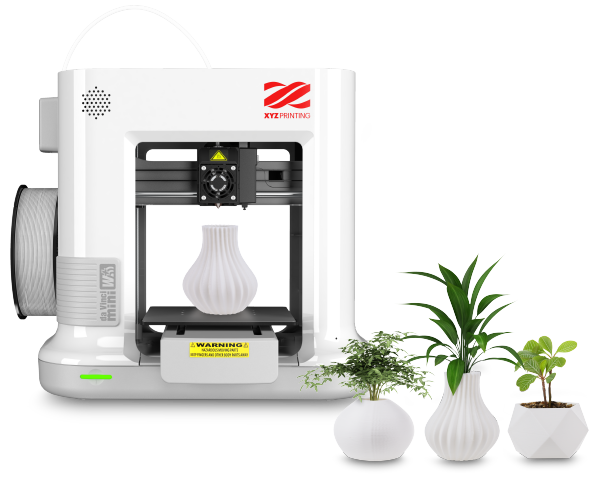 Small size, large print volume
With an aluminum print bed measuring 150 x 150 x 150 mm, you can print larger, higher quality objects with a smaller printer.
Perfect prints right away
Our print material is pre-tested and checked for quality, so when you print a model with our 3D XYZprint software all print settings have already been calculated. Simply upload your template and hit Print for great results every time.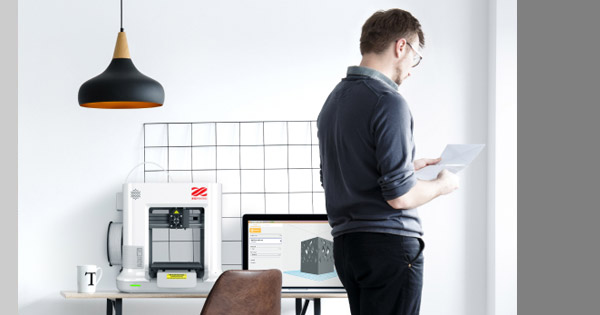 Hassle-free maintenance
It is supplied fully assembled and equipped with automatic leveling software, to simplify configuration, calibration and maintenance operations.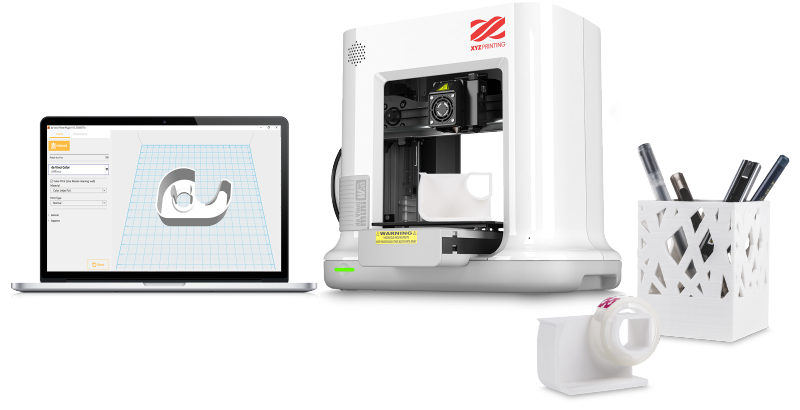 Safe for the home
By complying with UL 、 CE 、 FCC 、 VCCI 、 RCM standards and using bio-compostable, DEHP-free PLA printing materials, this printer was built with safety in mind.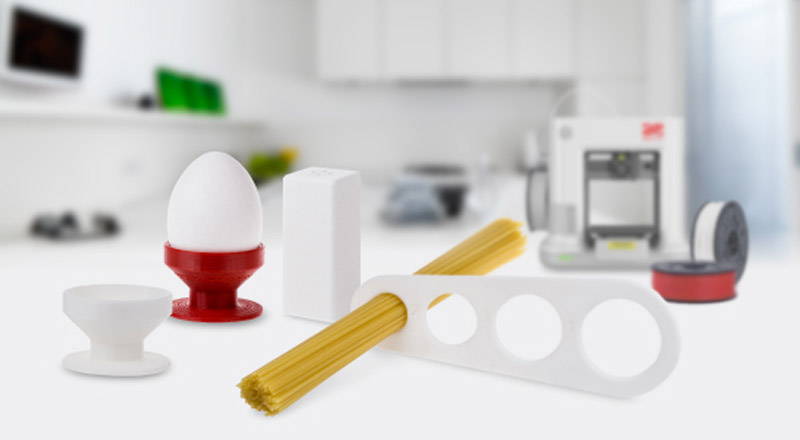 Wireless printing
The da Vinci Mini connects wirelessly to your wireless network, for easy 3D printing throughout the home, office or classroom. Use XYZmaker 3DKit, our personal 3D design software and app, to connect to your network, prepare files and print wirelessly.

Resolution of the layers
100 - 400
micron
Print size
150 x 150 x 150
mm