Regular price
$351.26 USD
Regular price
$405.31 USD
Sale price
$351.26 USD
Unit price
per
Sale
Sold out
Requests? Contact us!
As a successor to the popular Sidewinder X1, Artillery's Sidewinder X2 stands out for its new features and clever developments.
The features of Sidewinder X2
Large build space (300 x 300 x 400mm)
Automatic leveling of the print bed
Exclusive heated bed protection
32-bit motherboard upgrade
Synchronized design with two Z axes
Tempered glass top
Filament sensor
Print resume function
Integrated cable design
Titan extruder and modular nozzle set
Ultra quiet stepper driver
Color touchscreen
Like its predecessor: simple but extraordinary
Sidewinder X2 inherits the classic design of Sidewinder X1: simple, superbly crafted and characterized by an extraordinary texture.
Smart, integrated cable design
With its integrated cable design, the optics are refined and maintenance is greatly simplified.
Titan extruder and modular nozzle set
The all-new Titan extruder features a Volcano nozzle that extrudes quickly and evenly and ensures high-precision printing. The maximum temperature of the Volcano nozzle is 240 ° C.
32-bit motherboard upgrade
Artillery has developed a 32-bit motherboard, which is characterized by its high stability, great computing power and expandability.
Tempered glass print bed and AC heated bed
The tempered glass print bed ensures excellent adhesion and uniform printing. Thanks to its excellent thermal conductivity, the AC heatbed can reach 110 ° C in just 2 minutes. The maximum temperature of the heated bed is 130 ° C.
Thanks to the various protections it is equipped with, such as overcurrent, overvoltage, over temperature, short circuit and other safety risks, Sidewinder X2 is certainly a reliable partner.
Large print volume
With a build space of 300 x 300 x 400 mm, even the largest projects can be realized.
Double synchronized Z axis design
A double synchronized Z axis, double lead screw and a closed synchronous belt ensure good synchronization performance. The unique Z-axis coupler avoids layer problems and gives the print a certain refinement and better quality.
Filament sensor and print resume function
Sidewinder X2 resumes the printing process where it left off without problems in the event of a power failure and triggers an alarm when the filament runs out.
Ultra quiet stepper driver
Thanks to the low-noise system and ultra-quiet stepper driver, there is hardly any unpleasant noise when printing.
Automatic leveling
Automatic bed leveling is an intelligent further development of the predecessor Sidewinder X1. With Sidewinder X2, manual leveling of the print bed is no longer necessary, the 3D printer does it comfortably by itself, avoiding leveling errors and saving a lot of time.
Broadband power supply
High quality broadband power is supported by sophisticated technologies and stable power supply.
45 ° angled color touchscreen
A high-resolution color touchscreen with a simple and easy-to-understand user interface makes operation comfortable and enjoyable.
| | |
| --- | --- |
| Diameter: | 1.75 mm |
| Product types: | 3D printers |
| Assembly: | Assembly kit |
| Printing technology: | FFF - FDM - LPD |
| Printer display: | Touch - Display |
| Type of extruder: | Direct Drive Extruder |
| Number of extruders: | single |
| Interfaces: | USB port, SD card |
| Supported formats (Slicer): | STL, OBJ |
| Heated build platform: | Yes |
| Construction volume [LxWxH]: | 300 x 300 x 400 mm |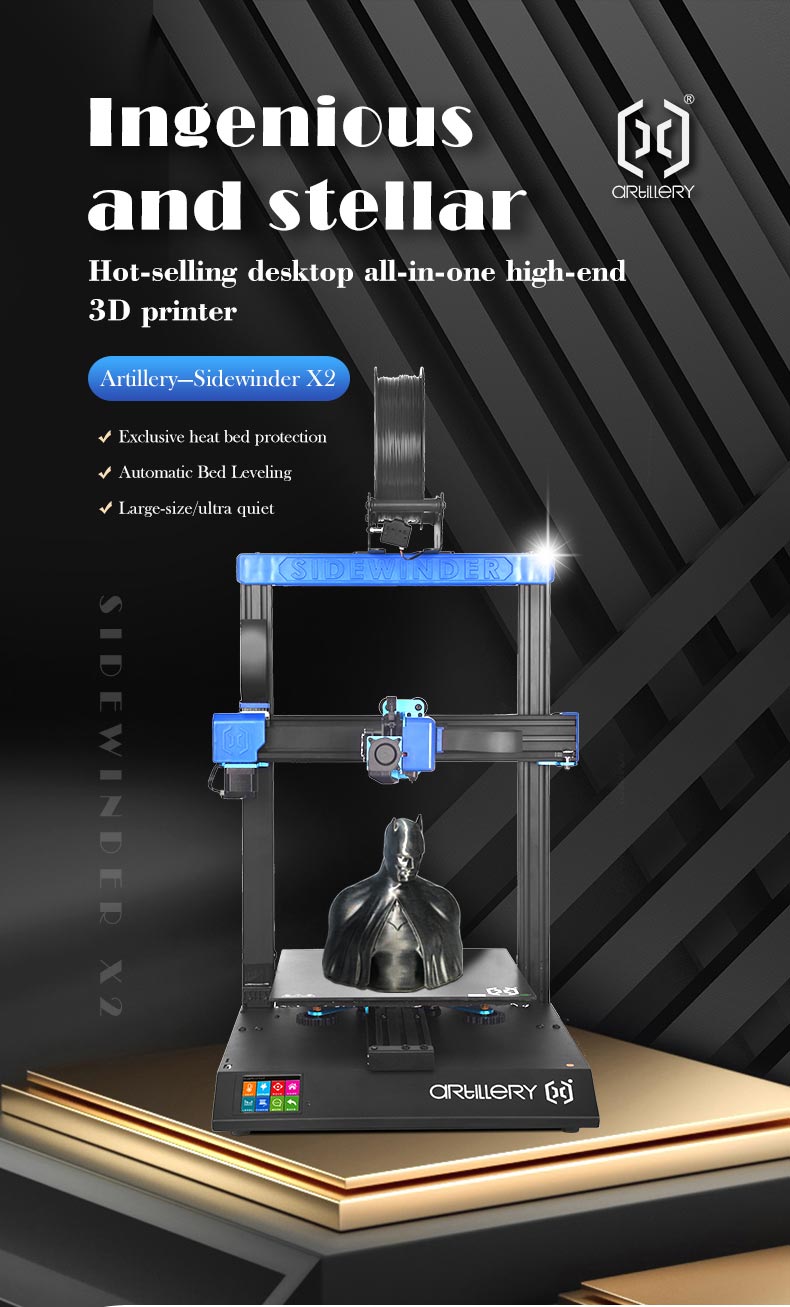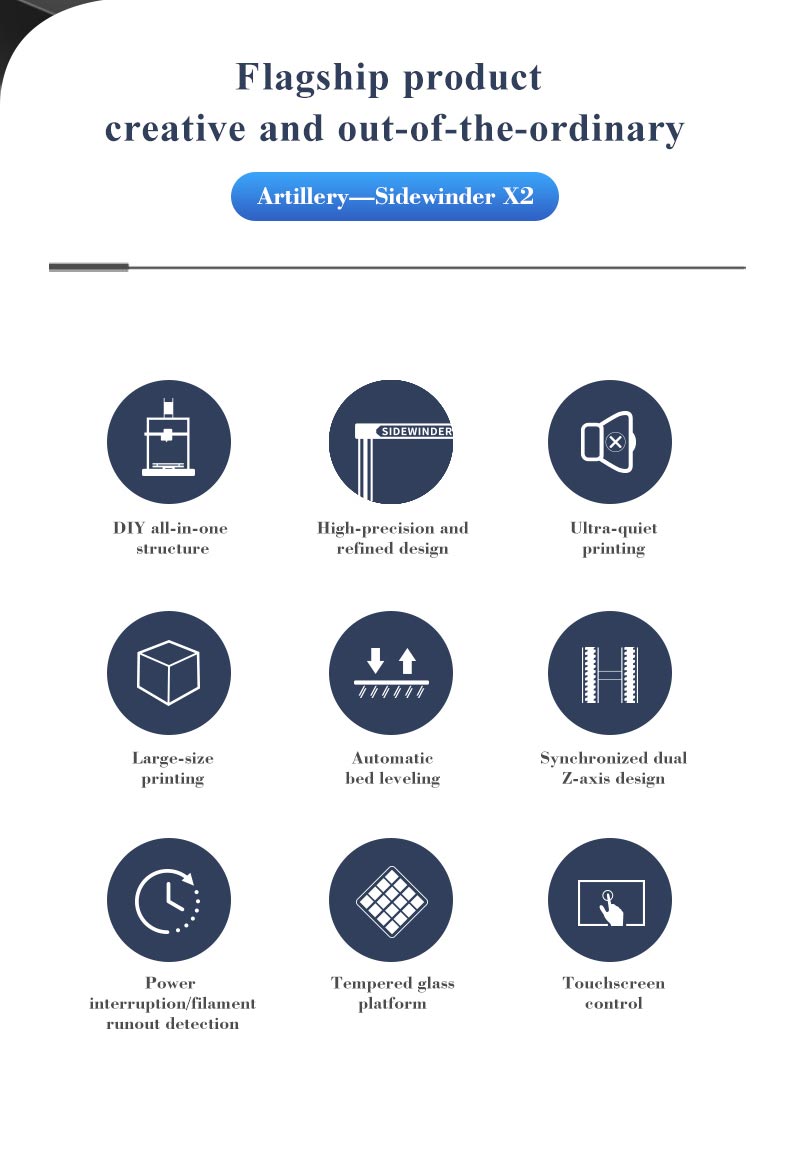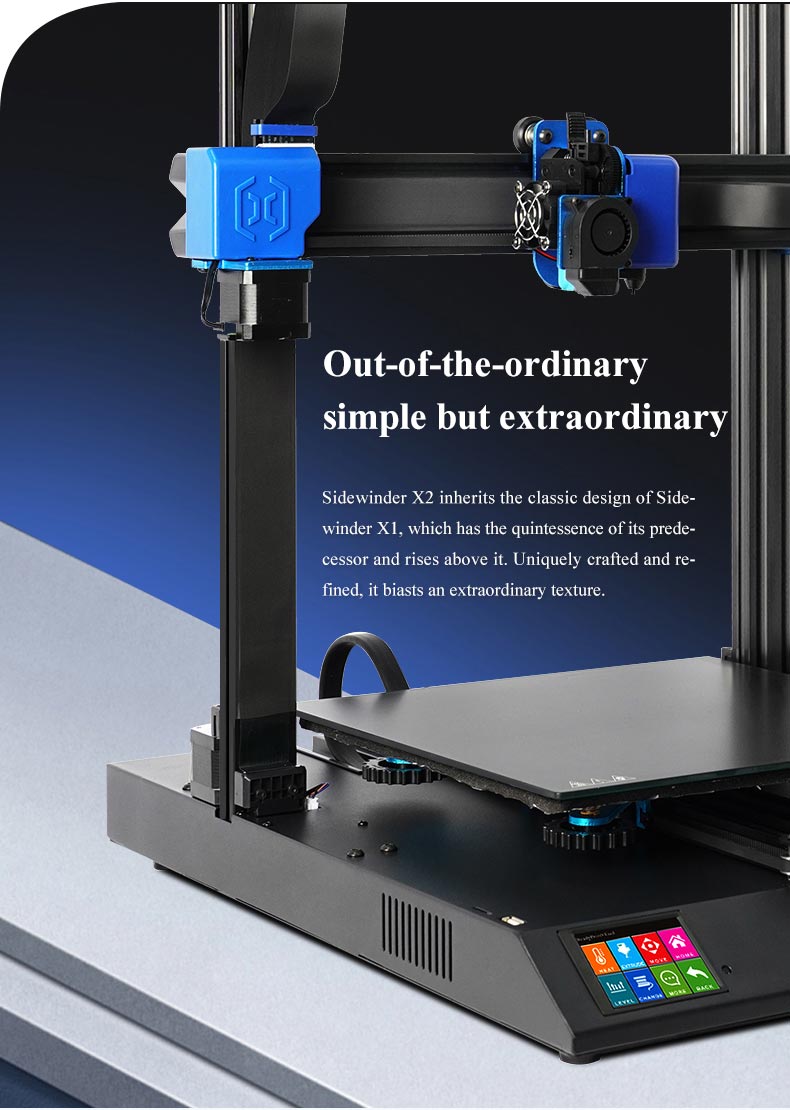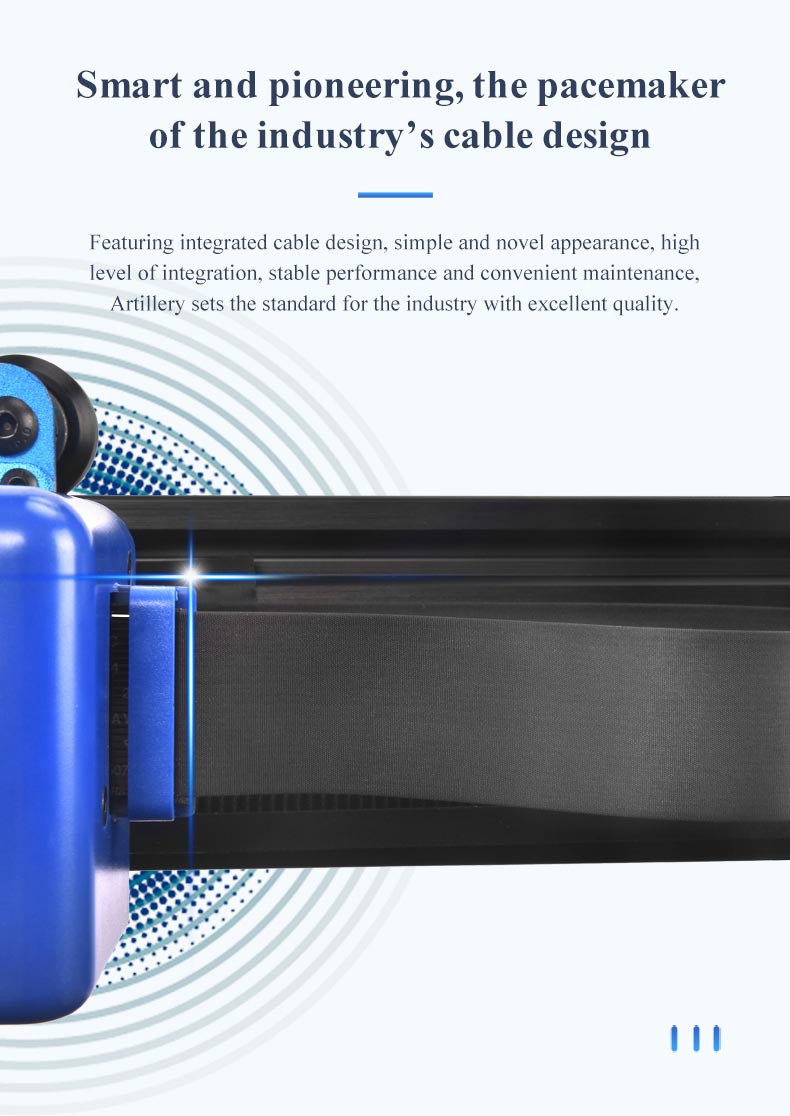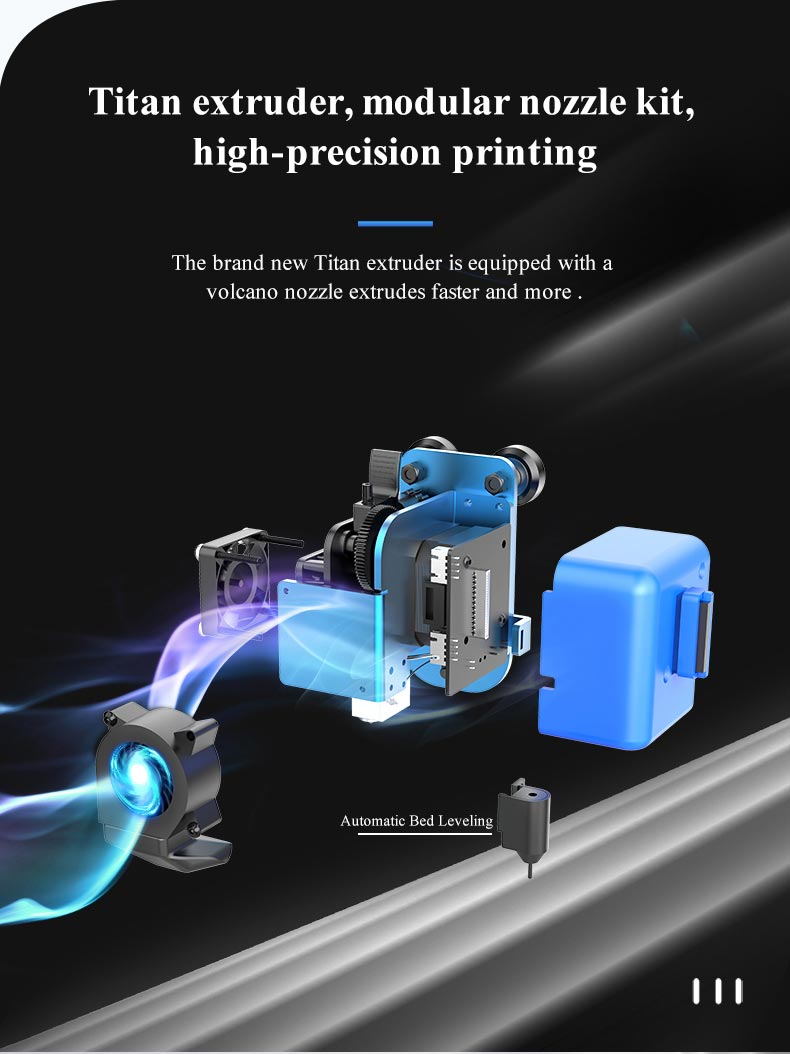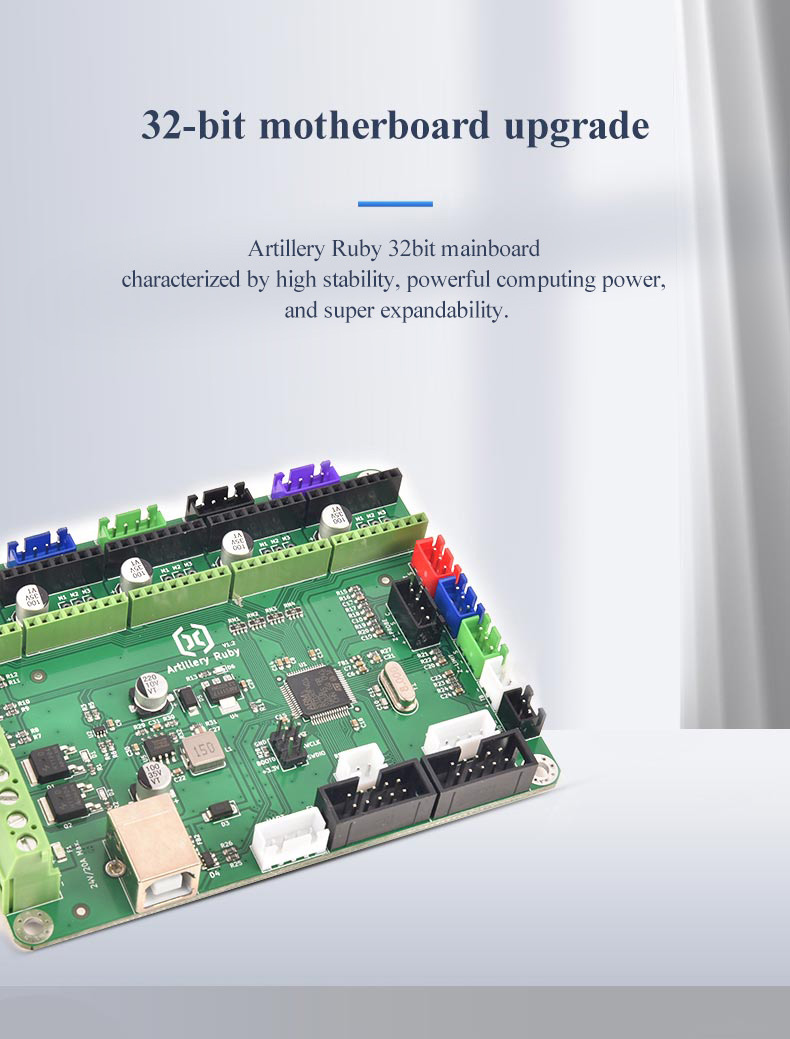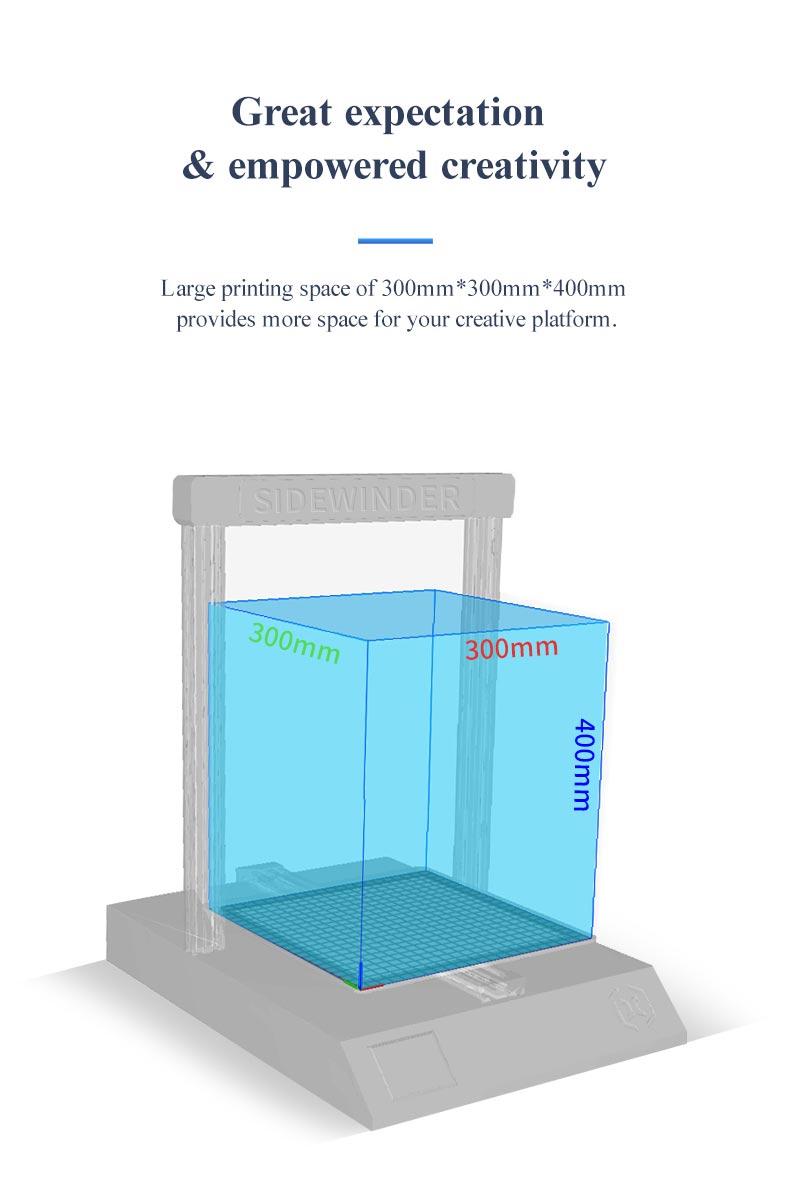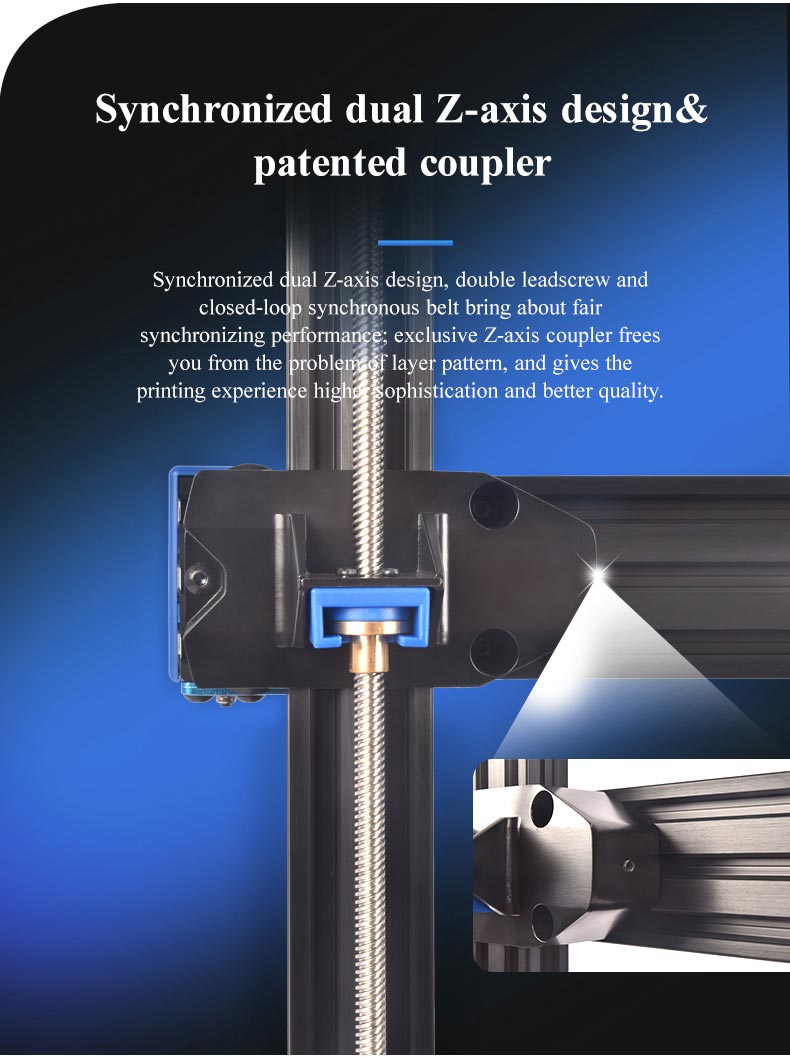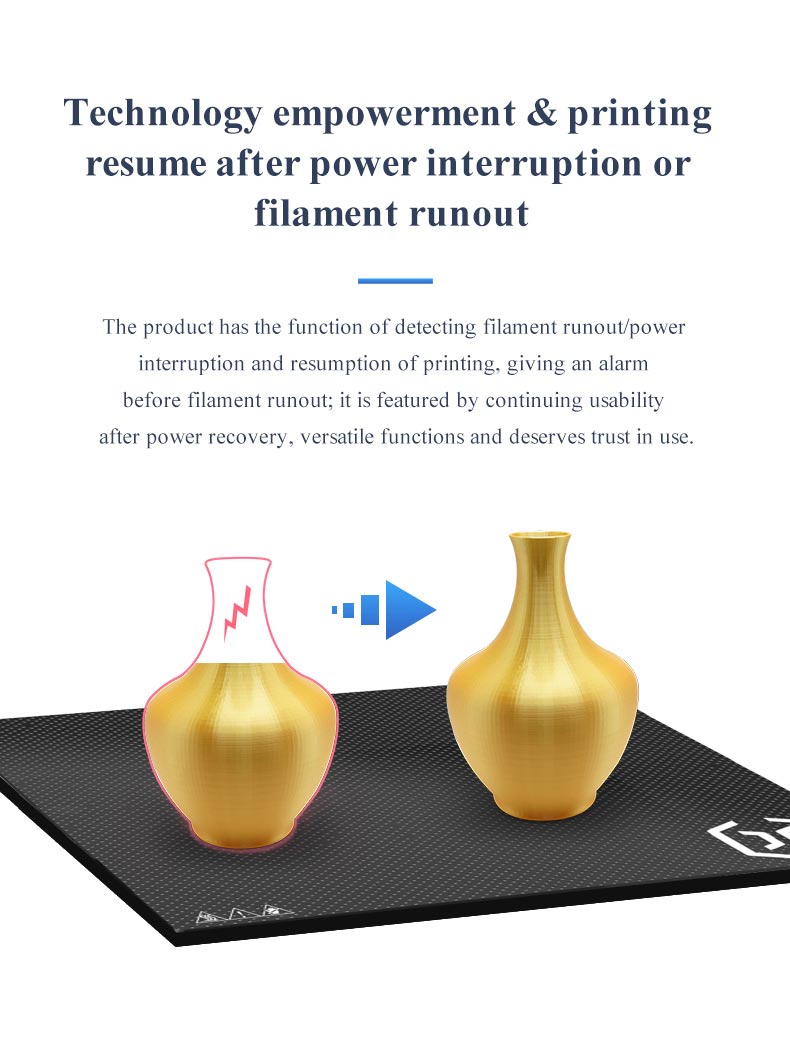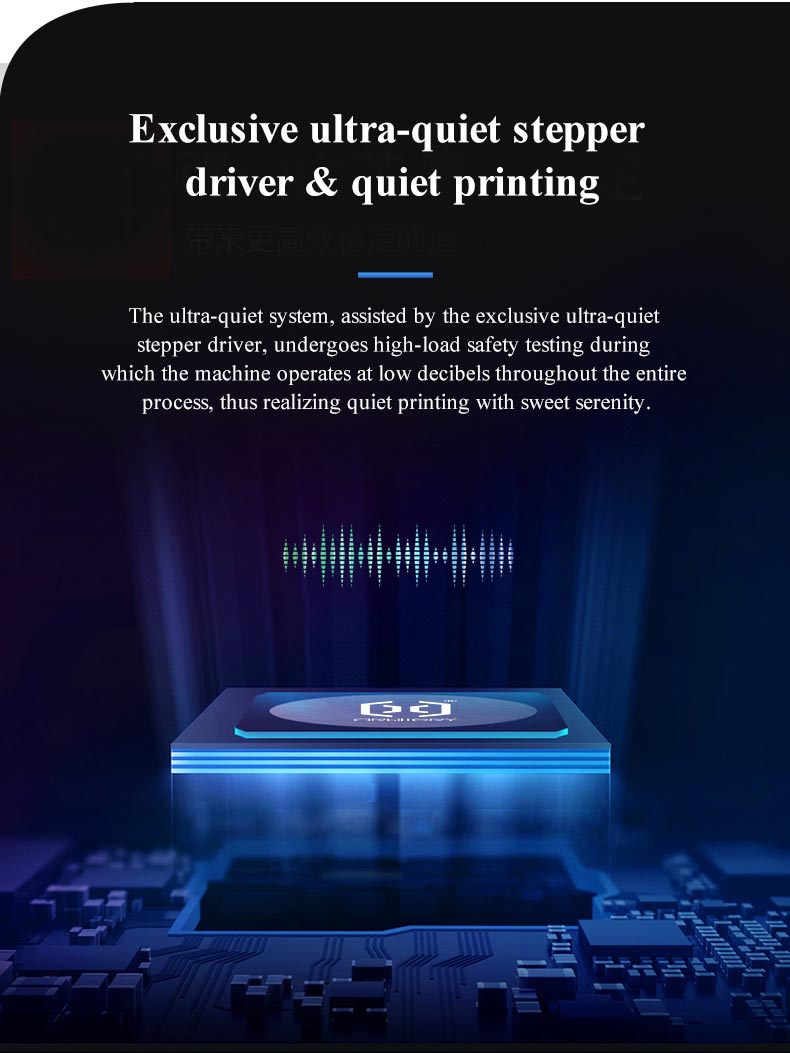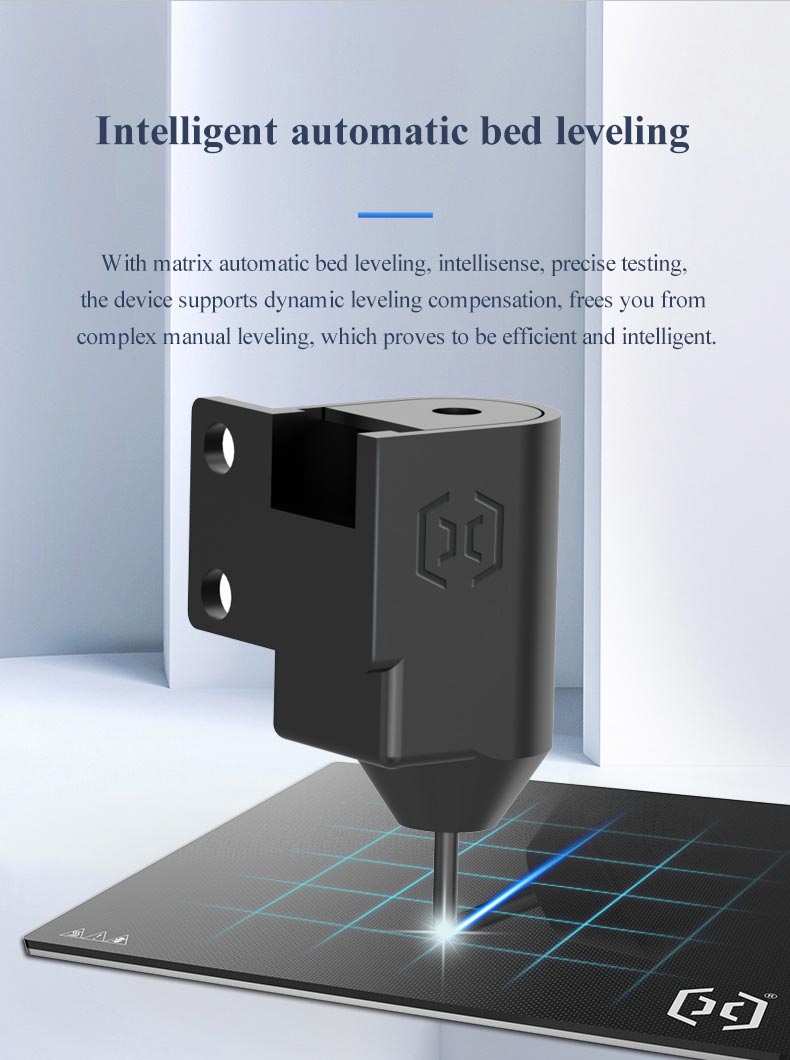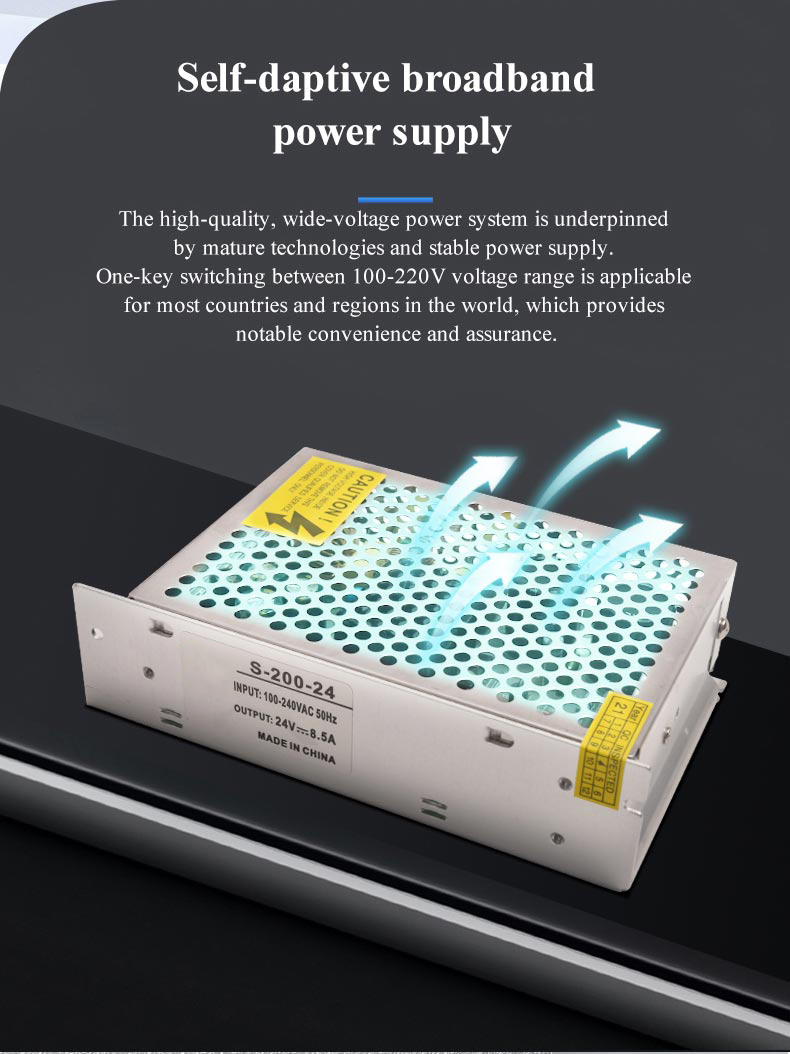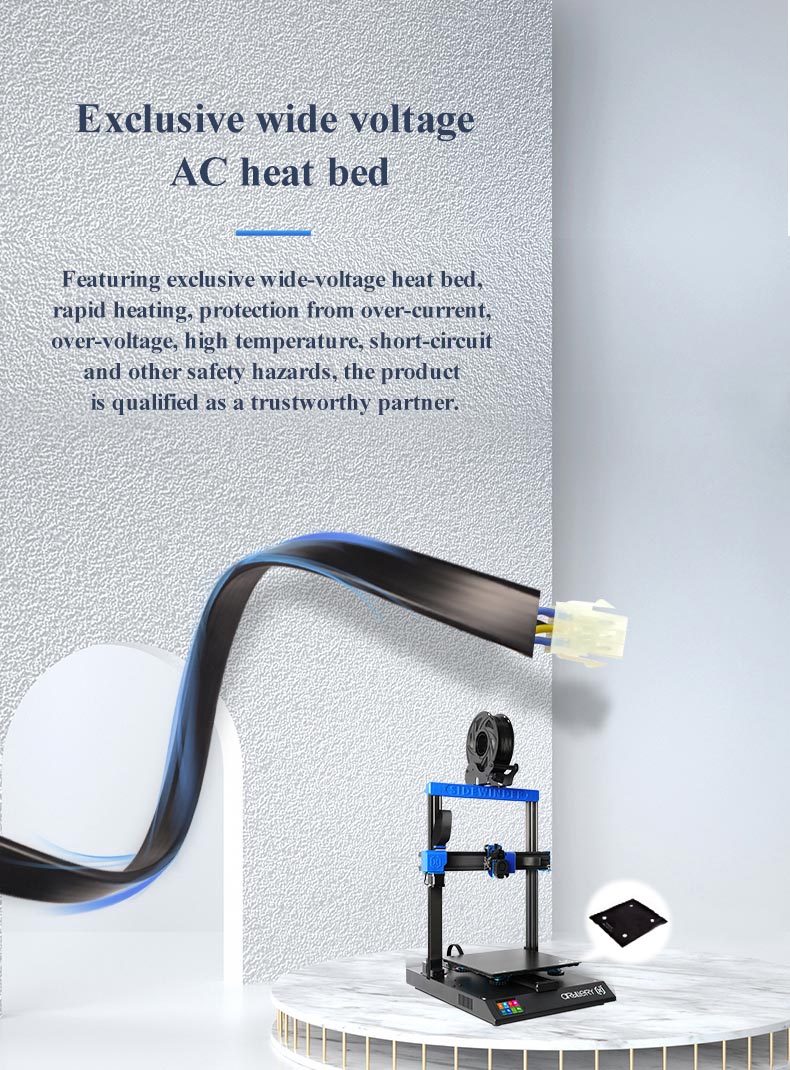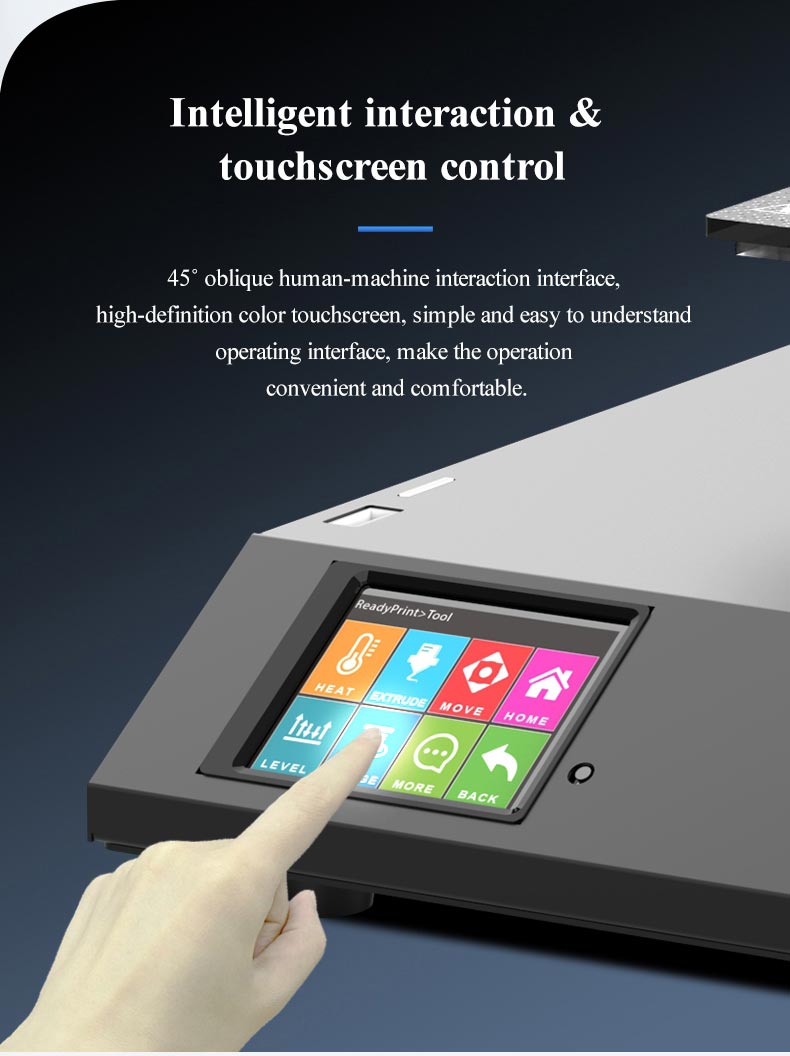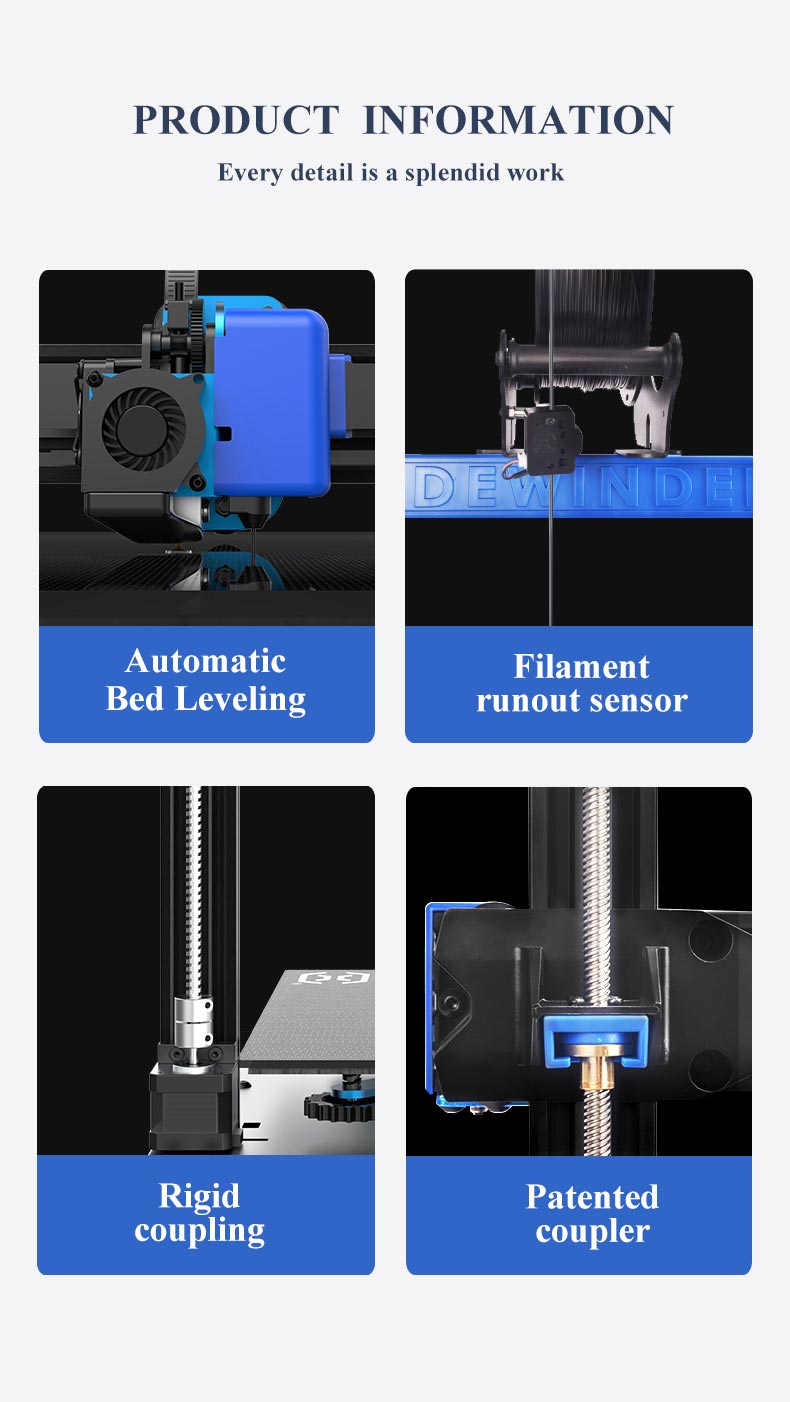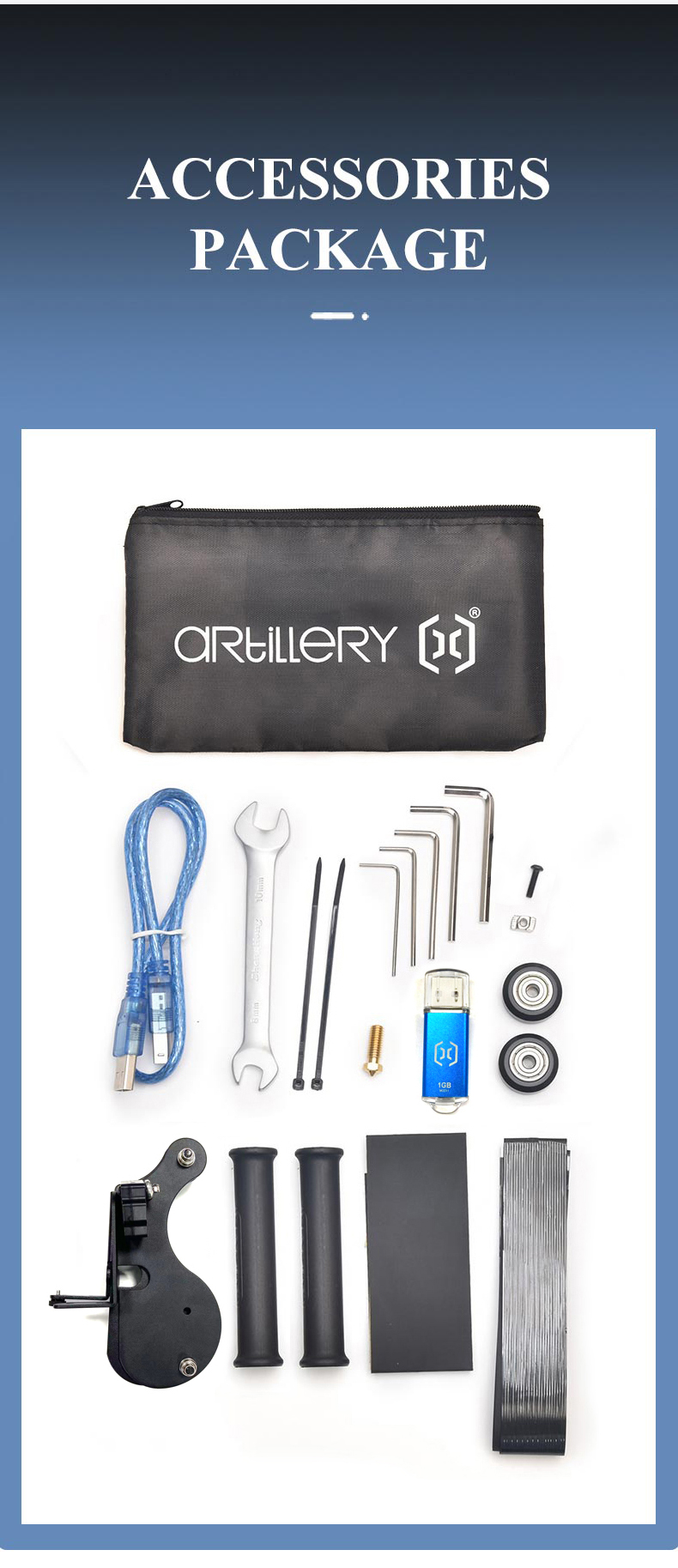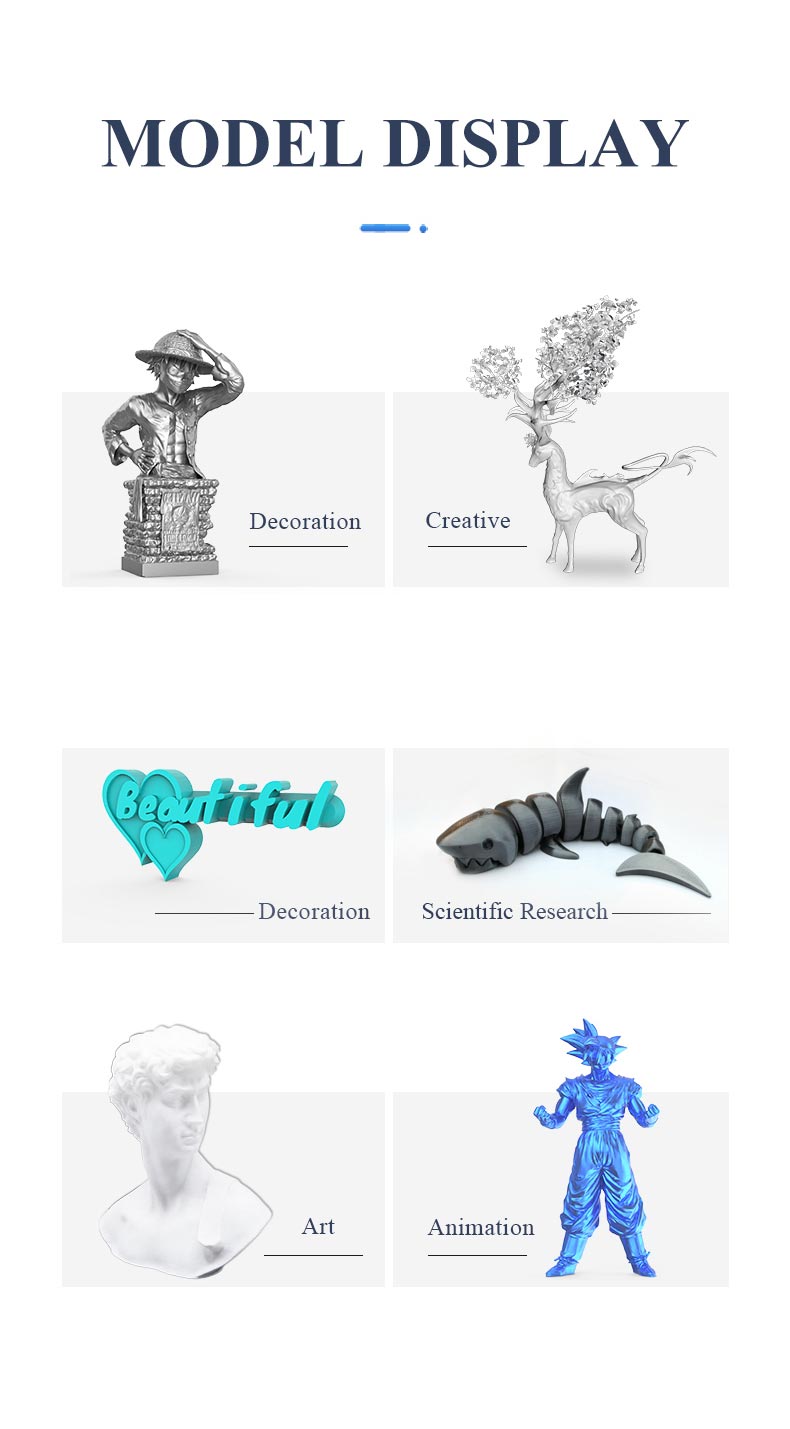 Shipping and Warranty

All products available in stock will be delivered with an average timing of 24/48 hours.

Italy warranty with dedicated consulting support, contact us!
Share
View full details
Contacts
3Digital by De Zan Davide
Registered Office :
Via Maset 31/B
31020 San Pietro di Feletto (TV)
Italy
CF DZNDVD98A16C957D
Operational Headquarters and Point of Sale :
Via Cervano 67/A
31020 San Pietro di Feletto (TV)
Italy
Commercial consultancy +39 0438 1693056
(outside working hours,
Elettra
, our virtual assistant based on artificial intelligence, will answer you. Leave your request and you will be contacted by an operator shortly. If you need to speak to someone urgently, just tell her "I want to speak to an operator")
Magari fossero tutti così.
Ha risposto alla mia prima mail dopo soli 10 minuti e quando gli ho detto che il prodotto mi serviva urgentemente lo ha addirittura portato al punto di ritiro DHL (il mio acquisto era successivo all'ultimo orario accettabile per il ritiro DHL). Ultra raccomandato. Grazie Davide!
Ottima stampante
Montaggio velocissimo, la stampante è pre assemblata al 90%,taratura del piatto semplice con software di semplice intuizione. Veramente un ottimo prodotto, stampe precise con misure al centesimo, aderenza piatto non mi ha creato nessun tipo di problema.