Regular price
$393.93 USD
Regular price
$587.74 USD
Sale price
$393.93 USD
Unit price
per
Sale
Sold out
Requests? Contact us!

8.9 "4K Monochrome LCD

8.9 "4K resolution, enables larger prints, more detail and precision.
Fast print speed

Makes printing speed 3 times faster than Photon.
Large print volume

A large build area for your 3D printed creations: 192mm (L) * 120mm (W) * 245mm (H)
Remote control APP

Remote control of printing operations
Technical specifications

● System: ANYCUBIC Photon Mono X
● Display: 3.5 "Touch Screen
● Software: ANYCUBIC Photon workshop
● Connectivity: USB
● Technology: LCD-based SLA
● Light source: high quality filament (wavelength of 405nm)
● XY Res .: 0.050mm 3840 * 2400 (4K)
● Axis Z Res .: 0.01mm
● Layer Res .: 0.01-0.15mm
● Print speed: MAX 60mm / h
● Power: 120W
● Printer size: 270mm (L) * 290mm (W) * 475mm (H)
● Print volume: 192mm (L) * 120mm (W) * 245mm (H)
● Material: 405nm UV Resin
● Weight: ~ 10.75kg
Safe design

The printer turns off immediately if the top cover is removed. This feature is turned off by default
Anycubic Slicer Software

New features are added to the software. Supports up to 8x anti-aliasing: Fast Cut, Hollowing, Split Model, Text Paste
Fast print speed

The exposure time is 1.5-2 seconds, and the maximum printing speed is 60mm / h, making the printing speed 3X faster than the Photon.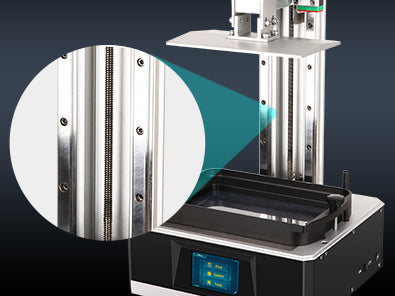 High performance Z axis
The Z axis is supported by a double linear guide stepper motor and a combination of bolts that greatly improve stability during movement and reduce the risk of layer displacement.
New matrix UV light source

High quality quartz lamp and new matrix for uniform UV light energy. Monochrome 4K LCD offers high quality prints
Anycubic remote control APP

Remote control of print operations monitor print progress adjust print settings, you can download it from

HERE

.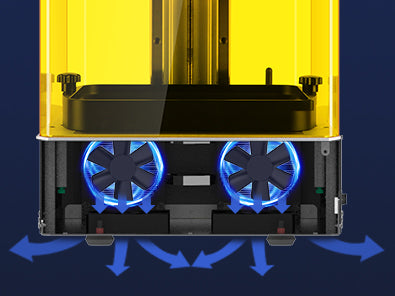 UV cooling system

Cooler for stable, longer-lasting print performance.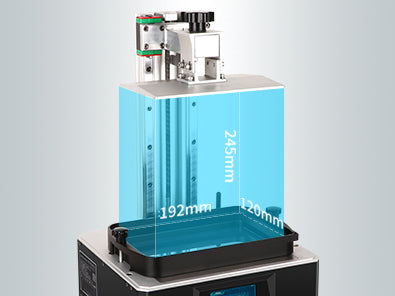 Large print volume

A large build area for your 3D printed creations: 192mm (L) * 120mm (W) * 245mm (H)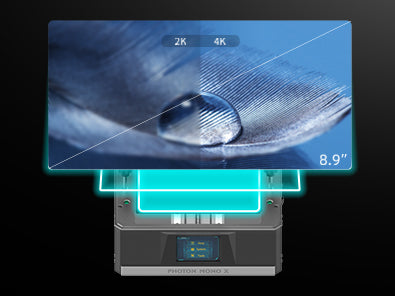 4K 8.9 ″ Monochrome LCD

Monochromatic screens can last several thousand hours. Monochromatic screens allow for very short layer exposure times for faster print times.
Content list
Manual SD-Card Tool Set SD-Card Reader Dustpan
Resin tray Platform Power cord Service paper
Wifi Antenna Gloves
Shipping and Warranty

All products available in stock will be delivered with an average timing of 24/48 hours.

Italy warranty with dedicated consulting support, contact us!
Share
View full details
Contacts
3Digital by De Zan Davide
Registered office :
Via Maset 31/B
31020 San Pietro di Feletto (TV)
Italy
CF DZNDVD98A16C957D
Operational Headquarters and Shop Show Room (

opening in April 2023

)
:
Via Cervano 67/A
31020 San Pietro di Feletto (TV)
Italy
Commercial consultancy +39 04381693056
(Elettra, our virtual assistant based on artificial intelligence, will answer you. Leave your request and you will be contacted by an operator in a short time. If you urgently need to speak to someone immediately, just say "I want to speak to an operator" )
Free shipping, return in 14 days *.

Free express shipping for orders over € 499.

* For return terms and conditions, please visit our returns and refunds policy.

Disclosure

Do you want to buy more products?

Contact us to request a quote, quantity discounts!

Contact us