Dronist Tariff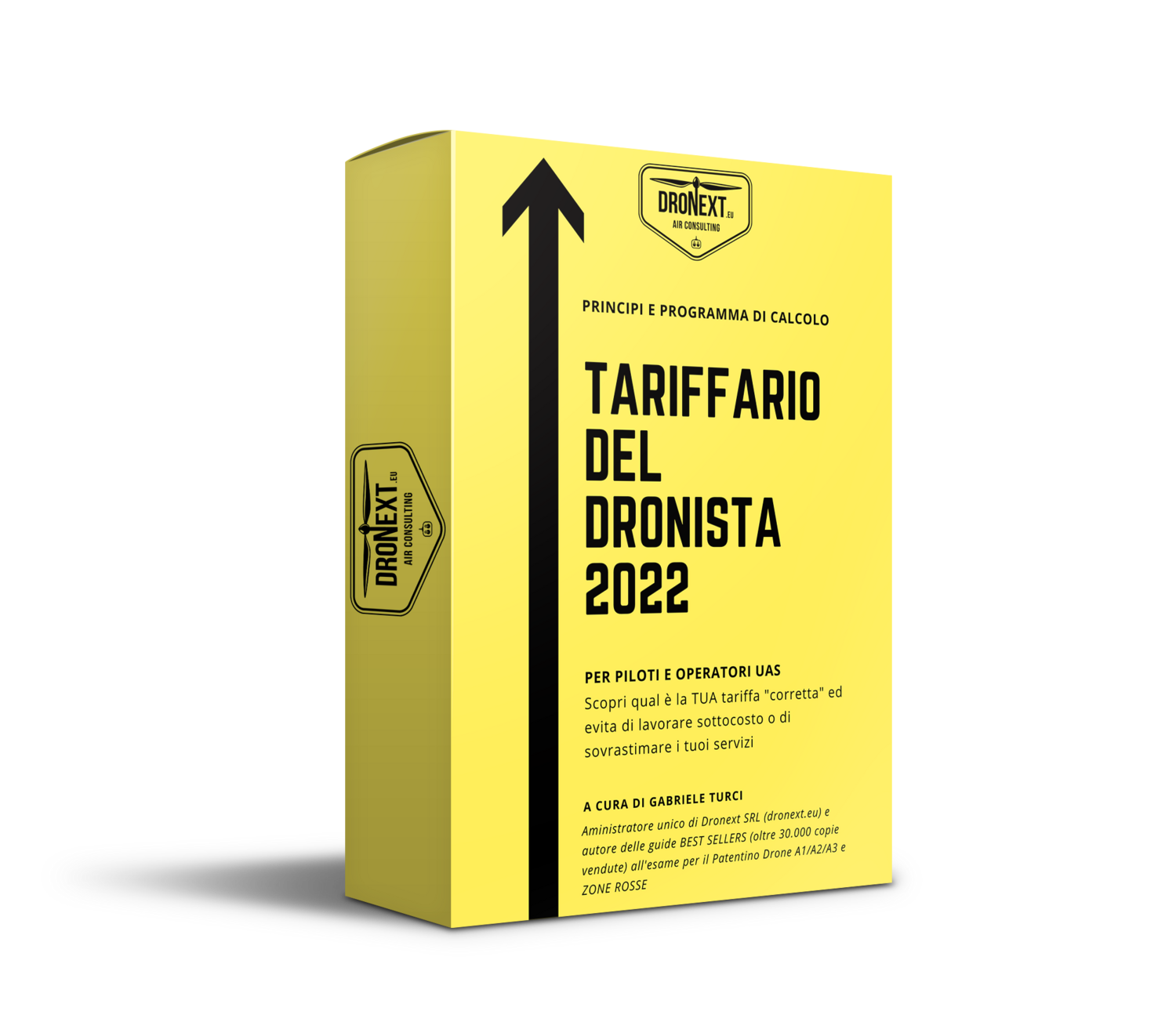 HOW MUCH SHOULD I ASK THE CUSTOMER FOR AN AERIAL PHOTOGRAMMETRY - WEDDING - SURVEY WITH DRONE etc.. etc..?
This is the question we are most frequently asked by many of our UAS pilot and operator customers.
Exclusively WORLDWIDE , in collaboration with Dronext we are pleased to present this REASONABLE DRONIST TARIFF, the result of direct experience in the field gained by Dronext in over 5 years of consultancy activity thanks to which they have come into contact with thousands of pilots and UAS operators ( and with thousands of related more or less sensible "price lists").
Here you will find a REASONED COMPENDIUM of over 60 pages in which each single cost item will be analyzed in detail and an AUTOMATIC CALCULATION SHEET ready to be used (it is extremely simple to use). The compendium and the spreadsheet will be released immediately after purchase in .pdf format (encrypted with password) for easier consultation and to make searching within the text easier and more immediate (CTRL+F or COMMAND+F ).
Take advantage now of this 50% DISCOUNTED LAUNCH OFFER compared to the final price that we will insert shortly
NEW 2022 :
1) FREE (AND AUTOMATIC) UPDATES FOREVER!
2) TOTAL 100% MONEY BACK GUARANTEE
3) EXCLUSIVE BONUS #1: THE ULTIMATE GUIDE TO THE BEST AND CHEAPEST DRONE INSURANCE IN EUROPE

4) EXCLUSIVE BONUS #2 - DRONEXT.EU DISCOUNT CARNET (OVER €100 OF GIFT VOUCHERS!)
5) EXCLUSIVE BONUS #3: PUBLICATION " DRONES: HOW TO AVOID FINDING IN JAIL "